Our commitment
Our main goal is to provide the best product to our customers in a simple, fast and competitive way.
Speed

We use the latest technology to provide a quality response to our partners in less than 1 second. We also have a search engine to optimise results.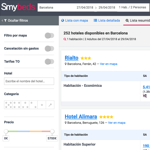 Short view
So you can quickly see all the price options that the hotel offers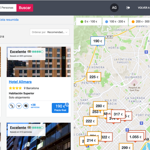 Map view
So you can see the location of the hotel, proximity to attractions, etc.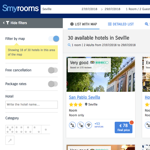 List view
So you can see all the content (photos of the hotel, TripAdvisor reviews, etc. )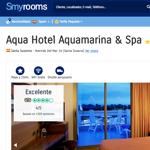 What's more, each hotel has its personalised file, with much more detailed information about all services, guest reviews, etc.
You also have a multitude of options to filter results depending on your customer's needs (price, category, rate type, etc. ).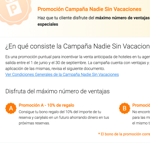 And you can easily send quotes, share on social media, apply group discounts and even create personalised lists of hotels for each customer.
Competitive advantage

Today, there are hundreds of hosting providers that in turn have different rates for the same product.

We provide international rates and we use multi-currency technology.
Yield

By combining the speed of technology and the competitive advantage that we gain from the product, we're able to increase our customers' profit margins and, therefore, earn more.